R&D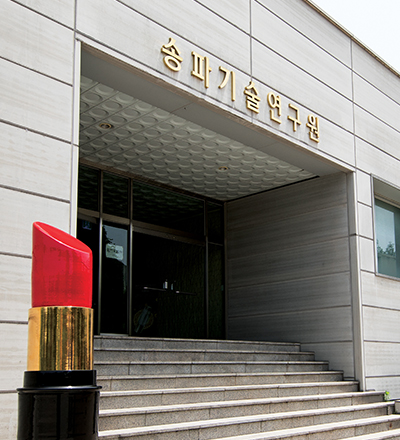 Coreana Songpa R&D Center
Presenting the trend of the future technology, the birthplace of Coreana Cosmetics R&D
The core ideology and driving force of Coreana Cosmetics is 'the mindset in pursuit of great value'. It was possible because there was full support and interest in R&D.
Songpa R&D Center was established in 1995, and in May 2005, we took a step forward as a researcher that increases customer value and secures future competitiveness with a focus on life science.
'Songpa R&D Center' holds 500 domestic and foreign patents. In particular, the research team focused on developing cosmetics has been reorganized and operated as a life science research system to develop new materials and formulations for cosmetics, as well as human body products and medicine.
We are expanding the scope of our research by combining comprehensive life science fields such as the development of new science-related materials.
R&D process
STEP 01

New Product Development

Applying new technologies and concepts to products through thorough research of basic cosmetic and new formulation

STEP 02

Efficacy Test

Development of products that maximize efficacy through stabilization of active substances and optimal formulation

STEP 03

Safety Test

Development of products that put consumer safety first by verifying product safety

STEP 04

Quality Assurance

Development of products with uniform quality by evaluating the quality from the product development to the production stage
Coreana Songpa R&D Award History
2020

Certified as an excellent company for job invention compensation (Korean Intellectual Property Office)

2019

Winner of 2019 Hong Kong Cosmoprof 'Sustainable Category'
Received a commendation from the Ministry of Trade, Industry and Energy on the 54th Invention Day
Received the President's Commendation for Product Quality Innovation at the National Quality Innovation Award at the National Quality Management Convention

2018

Certified as an excellent company for job invention compensation (Korean Intellectual Property Office)

2016

Awarded the Korea Engineer Award (Creative Research Institute, Korea Industrial Technology Association)
Awarded the Silver Tower Order of Industrial Service Merit on the 51st Invention Day

2014

Coreana 'UV-IF BLOCK' received the Ministerial Award at the '2014 Korea Technology Awards' hosted by the Korea Institute for Advancement of Technology and the Ministry of Trade, Industry and Energy
Received Engineer of the Month Award (Ministry of Science and ICT, Korea Industrial Technology Association)
Coreana's functional 'cell activation signal transmitter (phytoS1P)' for skin aging prevention
won gold medal from 2014 Dongam Cosmetics Scientist Award(Korean Society of Cosmetics, Beauty Nuri)

2013

Awarded the Tin Tower Order of Industrial Service Merit on the 48st Invention Day
Coreana's anti-aging cell signaling substance 'phytosphingosine phosphate (phytoS1P)'

2012

Coreana develops anti-aging functioning 'UV-IR BLOCK'

2011

Awarded the Patent Office Chief Award on the 46st Invention Day

2009

Commendation from the Minister of Education, Science and Technology on Science Day
Awarded Gold Prize at International Invention Exhibition
Awarded Industrial Medal on the 44th Invention Day

2008

Commendation by the Minister of Knowledge Economy on the 43rd Invention Day

2006

Selected as one of the 100 best patented products from the 5th Korean Intellectual Property Office and the Hankook Ilbo in 2006